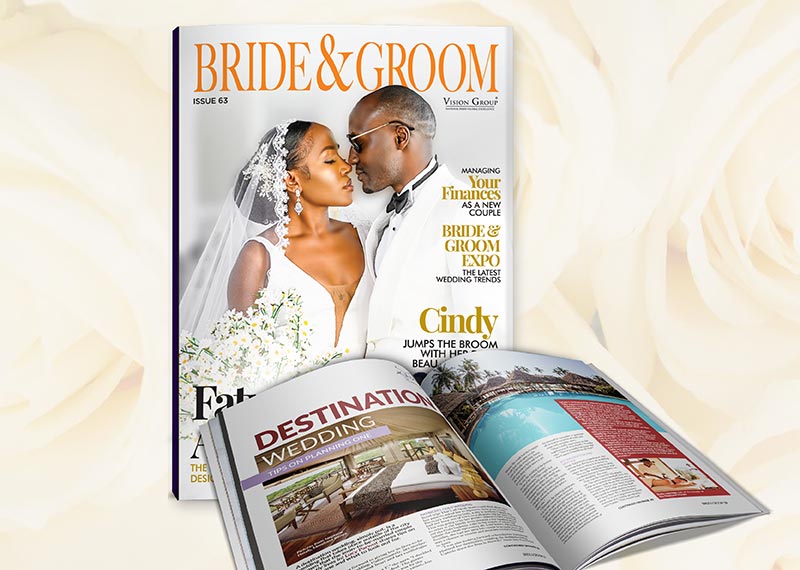 The Best in Print: Vision Group Magazines
Discover Uganda's Premier Wedding Guide
Experience the best in print media with Vision Group's magazine service. Our magazines are designed to inform, educate and entertain readers, providing in-depth coverage of topics that matter most.
Our flagship magazine, Bride & Groom, is Uganda's premier wedding publication, and has been an indispensable guide for couples planning their big day for over a decade. Packed with practical tips, expert advice, and inspiration from real-life weddings, Bride & Groom is a must-read for anyone planning a wedding in Uganda.
In addition to Bride & Groom, we offer several other magazines, including Flair for Her, a lifestyle magazine aimed at women, and Farming & Business, a magazine focused on agriculture and entrepreneurship.
Time has proven that print media is a powerful tool for educating and inspiring readers, and our magazines reflect this belief. Our team of experienced writers and editors work tirelessly to bring you the latest trends, news, and events in Uganda and around the world.
Our magazines are designed to be visually stunning, with high-quality photography and cutting-edge design. We want our readers to not only be informed, but also inspired and entertained.
Our magazine service is available to readers across Uganda, and we are constantly expanding our reach to ensure that more people have access to our publications.
So why wait? Subscribe today and discover the power of print media with Vision Group's magazine service.