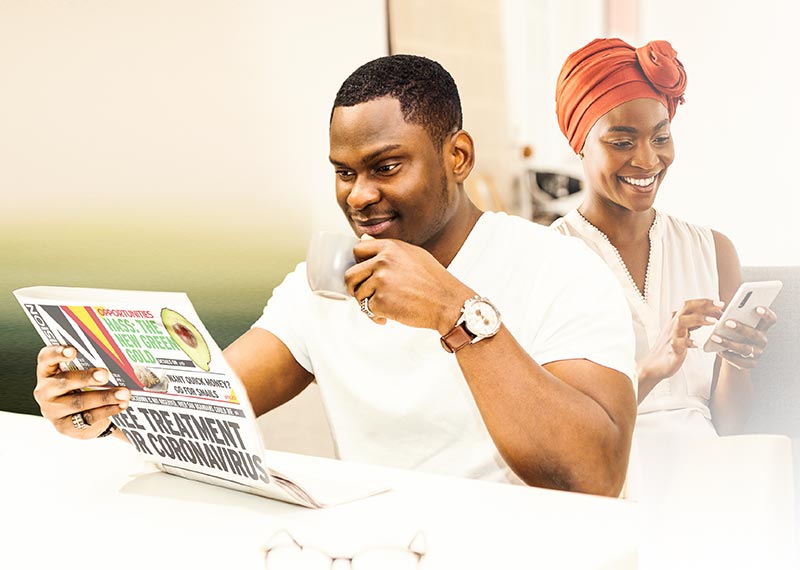 Stay Informed with Vision Group's Newspapers
Discover the power of information with Vision Group's wide range of newspapers. As one of the largest media conglomerates in Uganda, we provide news and entertainment content to millions of people across the country. Our newspapers are trusted sources of information, offering in-depth coverage of local and international news, politics, business, sports, and more.
Our flagship newspaper, The New Vision, is a household name and has been a trusted source of news for over three decades. With a daily circulation of over 30,000 copies, The New Vision is one of the most widely read newspapers in Uganda. Additionally, we offer other newspapers, including Bukedde, Etop, and Rupiny, which cater to specific regions and communities across the country.
Our newspapers are produced by a team of experienced journalists who are dedicated to delivering accurate and timely news to our readers. We also have a team of editors who ensure that our newspapers adhere to the highest standards of journalism ethics and integrity.
At Vision Group, we believe that access to information is a fundamental right, and we are committed to providing our readers with the information they need to make informed decisions. Our newspapers are available in both print and digital formats, making it easy for you to stay informed no matter where you are.
Whether you're a business owner, a student, or just someone who wants to stay up-to-date with the latest news, Vision Group's newspapers are the perfect choice. Subscribe today and join the millions of Ugandans who trust us to deliver the news that matters.
Get your daily E-paper here: Vision Group E-papers