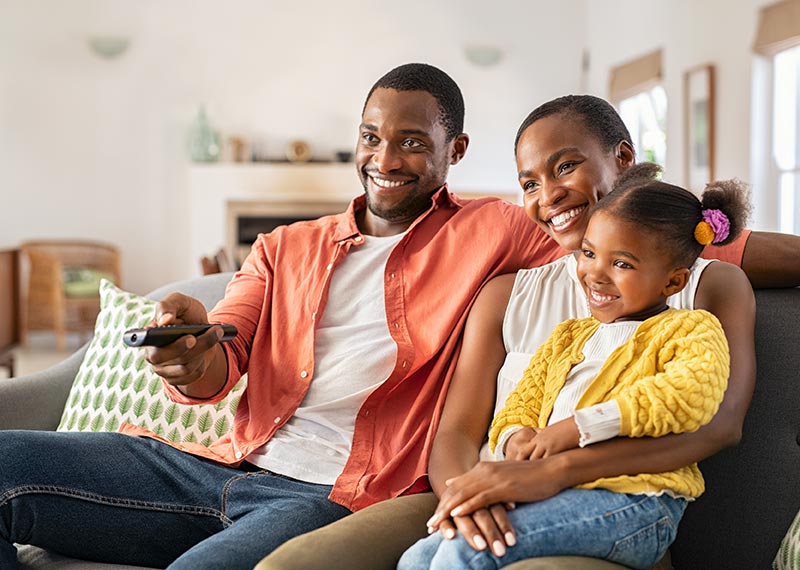 Watch, Learn, and Be Entertained
Experience the power of visual storytelling with Vision Group's television service. As one of Uganda's largest media conglomerates, we offer a range of TV programming that informs, educates, and entertains millions of viewers across the country.
Download our App and watch all our channel programs for free – ViDE App
Our television service includes several channels that cater to different interests and audiences. From news and current affairs to sports and entertainment, we've got you covered. Our flagship channel, Bukedde TV, is a popular choice among viewers, offering a mix of news, sports, and cultural programming in the Luganda language.
In addition to Bukedde TV, we offer several other channels, including Urban TV, a channel aimed at urban audiences that offers a mix of news, lifestyle, and entertainment programming. Arua One TV, West Nile's leading television station, provides news and current affairs programming tailored to the region, while TV West offers news, cultural and entertainment programming to audiences in Western Uganda.
At Vision Group, we believe that television has the power to inform and inspire, and our programming reflects this belief. Our team of experienced journalists and producers work tirelessly to bring you the latest news and events from Uganda and around the world. From investigative reports to human interest stories, we cover it all.
But we don't just stop at news and current affairs. We also offer a range of entertainment programming that reflects Uganda's diverse cultures and interests. From music shows to game shows, talk shows to drama series, our programming is designed to entertain as well as inform.
Our television service is available to viewers across Uganda, and we are constantly expanding our reach to ensure that more people have access to our programming. Whether you're at home or on the go, you can stay connected to the news and events that matter most with Vision Group's television service on our ViDE App.
So why wait? Tune in today and discover the power of visual storytelling with Vision Group's television service.