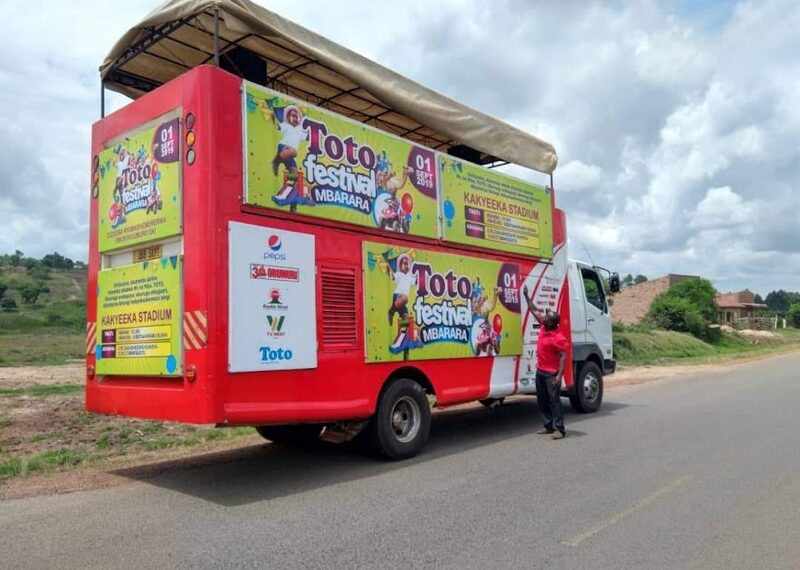 MULTI-PURPOSE PROMOTIONAL MOBILE TRUCK
The truck comprises of a fully-edged professional team that is ready to serve you, deliver on your market needs, and reach your potential target audiences.
The truck can be used for various marketing activities and campaigns all over the country and beyond. The state-of-the-art truck comprises of high-quality PA system with a generator and stage lighting which gives it the versatility for both day and night events. It also comprises of 7 advertising boards and space for two banners i.e., 1 mesh banner and 1 PVC banner.
We offer a wide range of services that are going to help you achieve your marketing and promotional needs. Concept Development. We develop and execute workable & realistic concepts that increase awareness and visibility for your product.
We offer a 360-degree marketing platform that entails the traditional marketing and advertising systems i.e., Radio, TV, Magazines and Newspapers on top of the Mobile promotional truck services as an added value to our clients at an affordable rate.
We possess a state-of-the-art Rig truck that comes with 7 branding frames all over the truck which drives visibility and awareness of the client's product.
Stage Activations/Promotions & Road Shows
We bare a very experienced team in executing stage and road show activations/Promotions for user engagements and product experiences. We also carry out product sales using our experienced working team.